Early Music in the 21st Century Conference · 2020
web design · graphic design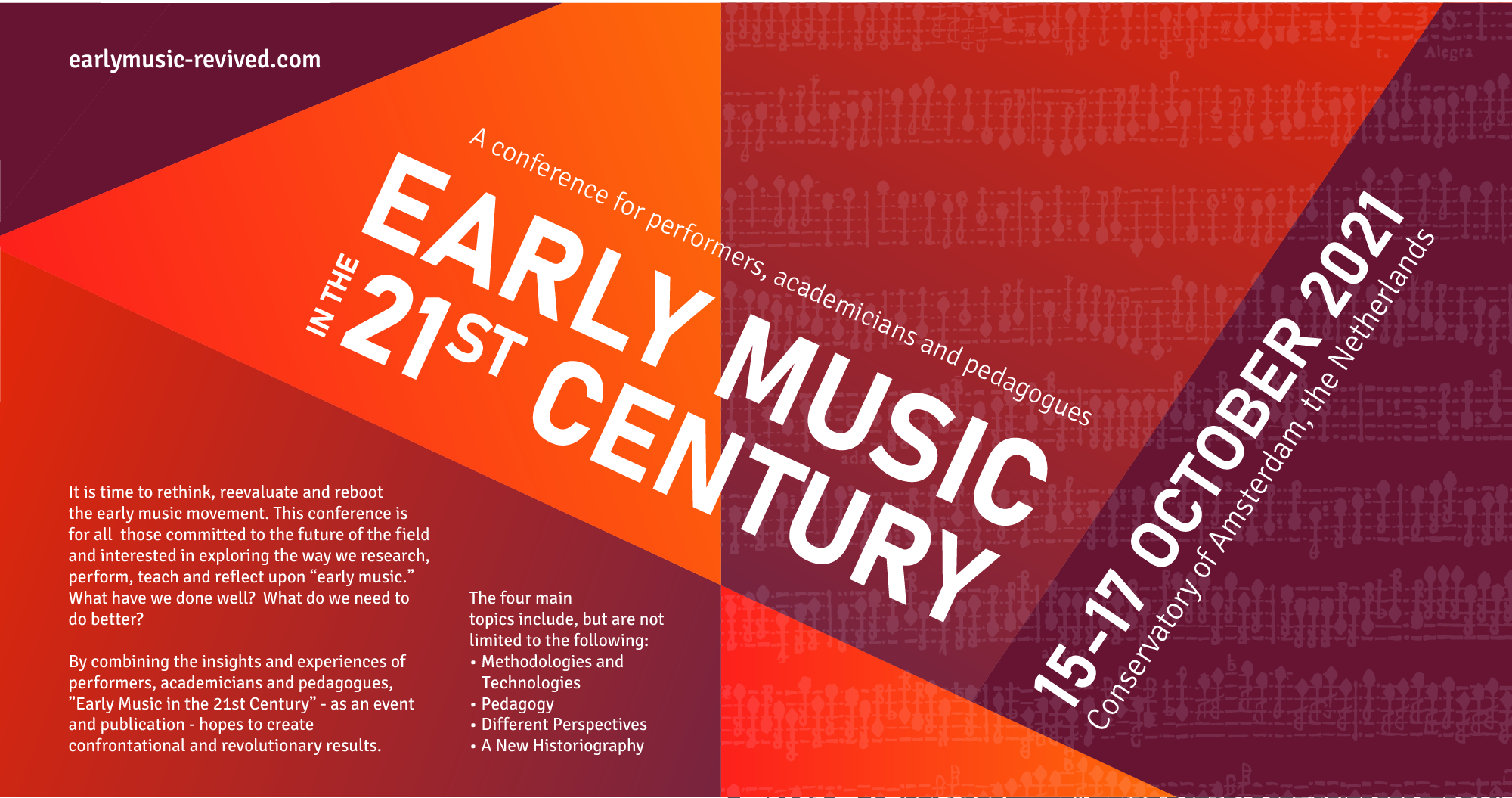 The Early Music in the 21st Century Conference is a project by Mimi Mitchell, in an effort to bring a new, modern approach to the subject of early music: medieval, Renaissance, and early baroque music, especially as revived and played on period instruments. To promote the conference and communicate details about participation, Mimi needed a poster and website.
In the poster, it was important to show both the old (the early music) and the new (bringing it into the 21st century). The resulting visual needed to visually appealing and inviting.
The final poster design achieves this with bold colors in a dynamic geometric layout. The background incorporates a score of early music, with characteristically shaped notes.