Single Quantum · 2020
branding · graphic design · illustration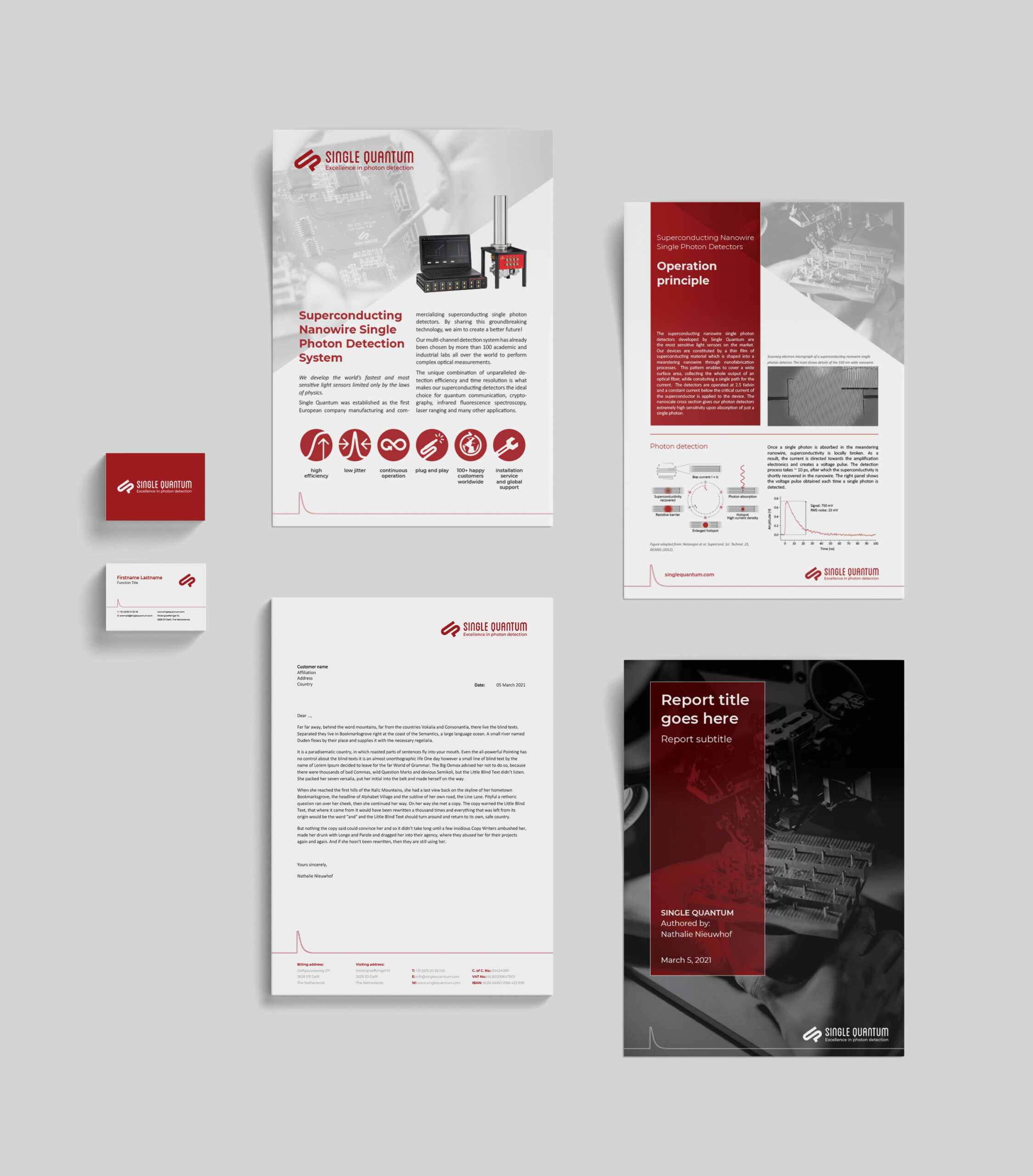 Single Quantum is a young start-up from Delft that makes measuring and detection systems to observe single photons. Their customers are mostly researchers and companies in the scientific market that are in need of high-tech equipment. The start-up had been steadily growing and wanted to revisit their visual identity, projecting a professional and clean image while appealing to their customers.
The logo, a visualization of the microscopic meandering design of the Single Quantum detector, was kept on. An extra visual element was added with a light pulse, derived from the graph that the detector creates when measuring a photon. The clean and simple design of this light pulse adds an element of recognizability to all materials.
The single photon detector has unique properties that deserved extra attention. The icons above visualize them, creating a clear overview and adding visual interest to the promotional materials.
The diagonal lines in the visual identity match the slant of the logo and give the materials a dynamic appearance, making them stand out from the scientific crowd.